WHAT'S IN THE BOX
IMPORTANT NOTES

Visit MDC BluOS 2 page at nadelectronics.com for a list of compatible NAD products that can integrate MDC BluOS 2 module.
The reference model used in this mounting instruction is C 368.
Power down and disconnect all power plugs to the below equipment before proceeding
---
INSTALL MDC BluOS 2
Remove the MDC Classic cover and top cover by loosening and taking out the screws holding them in place.

For information on installation location, refer to the corresponding owner's manual for the NAD product into which you are integrating the MDC BluOS 2.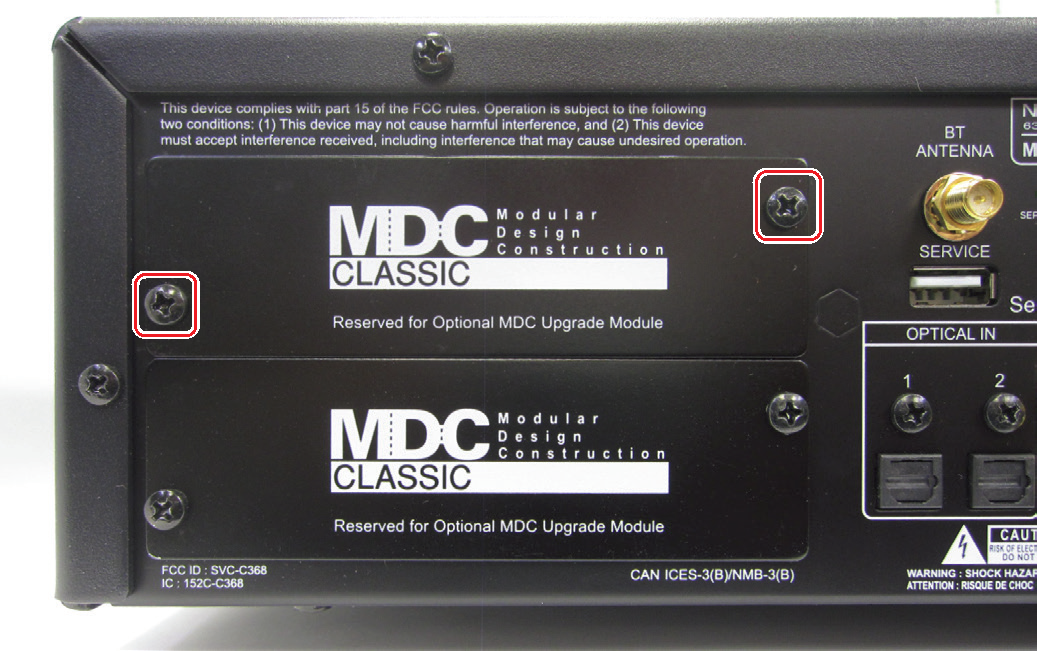 1. Take note of the unique MAC address as it may be needed when configuring the MDC BluOS
2. Remove the protective tape from the contact terminals.
3. Slide MDC BluOS module through the rail pushing all the way to the corresponding connectors.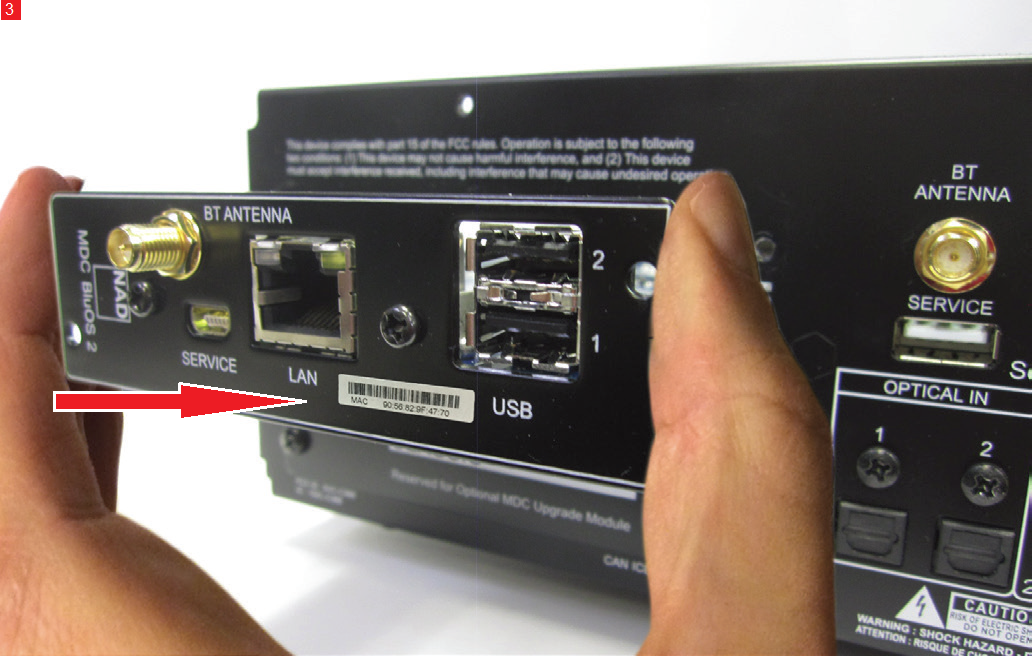 4. Make sure MDC BluOS 2 module is locked in.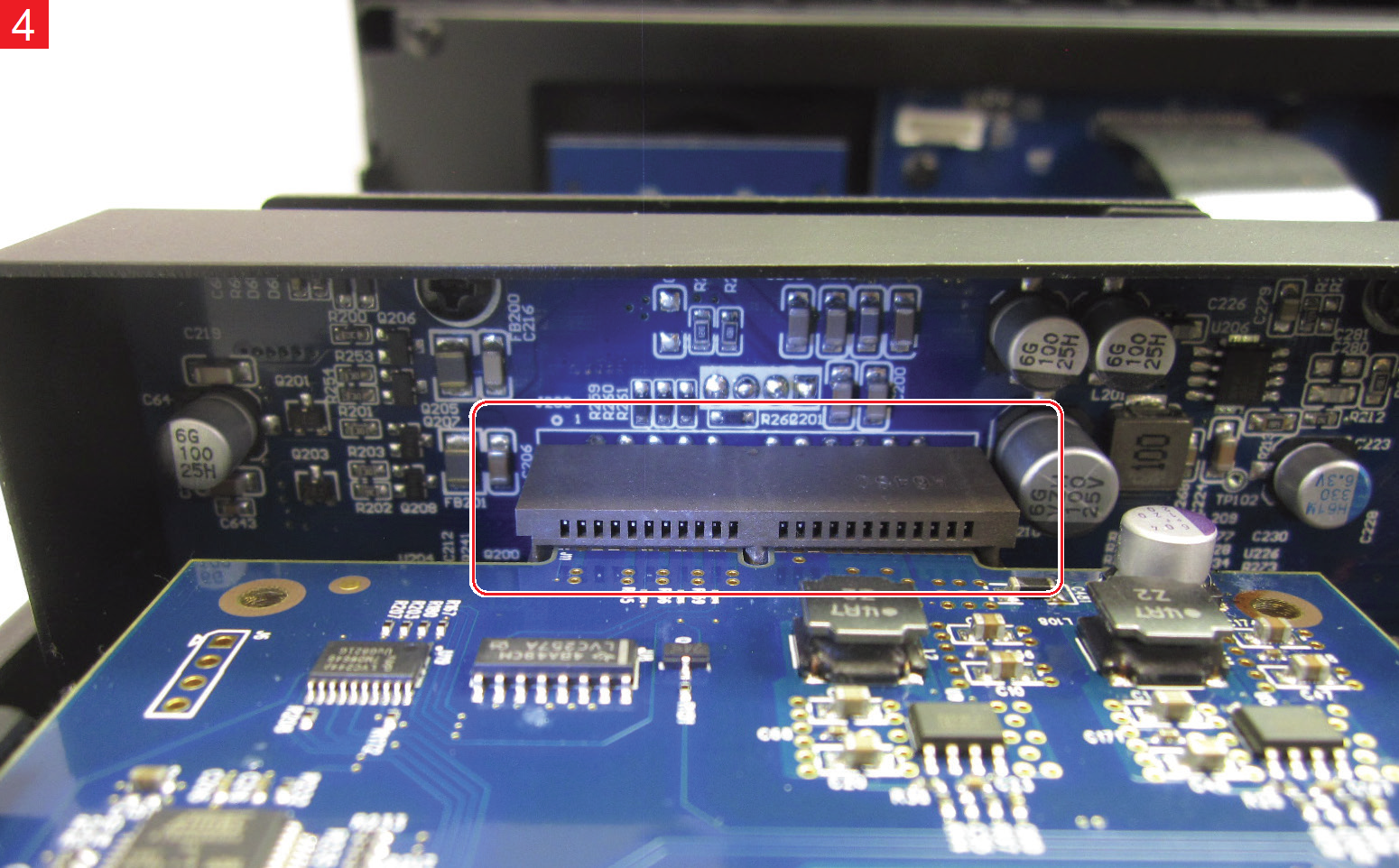 5. Use corresponding screws to fix back into place MDC BluOS 2 module and top cover.
CONNECT!
WIRED CONNECTION*
Connect Ethernet cable (not supplied).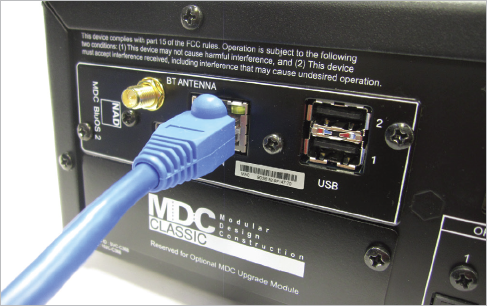 WIRELESS CONNECTION*
Connect dongle. If wireless connectivity is poor, connect dongle to the supplied extension cable and straighten out for better reception.
* You will now be required to connect the MDC BluOS Card to your network using the BluOS App. Please click here for details.
BLUETOOTH CONNECTION
Connect supplied Bluetooth antenna.